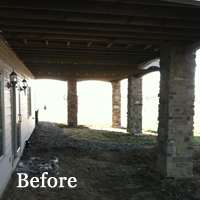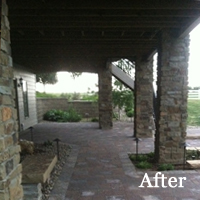 The professional's at Corner Stone Landscaping can fulfill all of your Landscaping needs. Our skilled craftsmen are proficient in a variety of project types, including:
Patios
Whether you are looking to build a new patio, or upgrade an existing patio, our team can help beautify your outdoor living space!
Retaining Walls
If you are looking for a way to turn an undesirable slope into a more usable space, let our landscaping specialists transform your property into a accessible and functional location.
Landscape Lighting and Maintenance
You spend a lot of time making your home look it's best! Check out our custom lighting solutions to help display and illuminate your hard work!
Firepits
Looking for a relaxing getaway? Consider the benefits of adding a stunning brick or stone firepit to your property! A cozy night by the fire could be the missing piece to your nightlife.
Outdoor Kitchens
Do you like to host or entertain parties? Are you looking for a creative, and beautiful way to increase your property and turn your home into the envy of the neighborhood? An outdoor kitchen might be the perfect solution!
Boulders/Stonework
Are you looking for a unique way to add some character to your home and property? Corner Stone Landscaping has the muscle, and tools, to help transform a previously average lawn and landscape into a stunning display!
Trees, Shrubs and More
If you are looking for some finishing touches, to help highlight and brighten your landscape - consider the benefits and curb appeal that can be attained with a hand picked display of flowers and plants. If you are looking for a natural way to help prevent erosion, or improve the privacy of your property - consider the benefits that can be attained with the addition of trees (for you and the environment)! View the plant materials we will use in your design!